Conferences
CST Conference September 2017
Seven of our researchers had abstract posters accepted for presentation at the 2017 Joint Scientific Meeting of the Canadian Society of Transplantation (CST) and the Cell Transplant and Regenerative Medicine Society (CTRMS) held in Halifax, Nova Scotia on September 26 to 29. Three of our submissions were selected as Posters of Distinction. Our presentations were:
Muslim Canadian patients are less likely to receive living donor kidney transplant offers compared to Caucasian, non-Muslim patients
A higher level of social support is associated with a potential living donor being identified for patients with end stage kidney disease (ESKD). A cross-sectional study
Altruism in patients with ESKD: transplant-related knowledge and willingness to donate
Kidney transplant education using the Explore Transplant Ontario package increases transplant knowledge in patients on maintenance dialysis
Is ethnicity associated with willingness to register for kidney donation?
Higher kidney transplant related knowledge is associated with higher living donor self-efficacy among patients with ESKD
Validation of PROMIS-57 in kidney transplant recipients
---
CASSA Health Equity Summit September 2017
On September 15, 2017 at Ryerson University in Toronto, Dr. Istvan Mucsi was a guest speaker at the 7th Annual Health Equity Summit hosted by the Council of Agencies Serving South Asians (CASSA). CASSA is an umbrella organization of agencies, groups, and individuals that provide services to the South Asian community, and the summit focused on South Asian men's health, with special emphasis on topics in mental, sexual and chronic health. Dr. Mucsi described the research our team is doing to promote equitable health outcomes for South Asian Canadians, who experience elevated rates of end-stage kidney disease but also barriers to accessing the best treatment for this (in the form of kidney transplantation).
---
Three members of the Kidney Health Education and Research Group proudly presented research at the 2017 Scientific Conference of the European Association of Psychosomatic Medicine in beautiful Barcelona, Spain. Sarah Cao, Franz Marie Gumabay, and Dr. Istvan Mucsi attended the conference and on June 29 and 30 presented the following posters:
---
2017 American Transplant Congress
The Kidney Health Education and Research Group was well represented at the 2017 American Transplant Congress, the annual conference of the American Society of Transplant Surgeons (ASTS) and the American Society of Transplantation (AST). The congress took place April 29 to May 3 in Chicago, Illinois. The following four abstracts submitted by our team members were accepted for poster presentation, and were presented at the "Disparity in Access and Outcomes for Solid Organ Transplantation" poster session:
---
Sponsoring MMAC's First Annual Bioethics Conference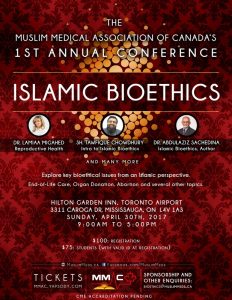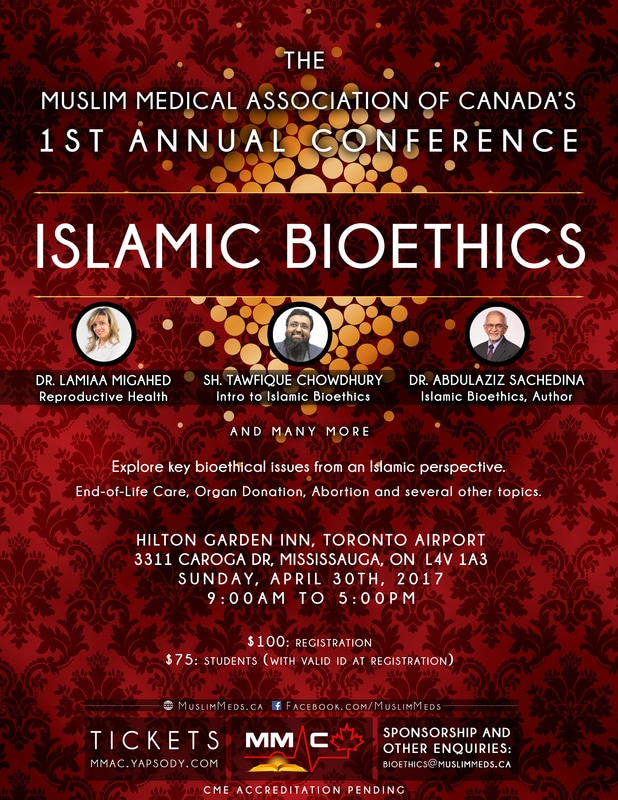 The Kidney Health Education and Research Group was proud to sponsor the Muslim Medical Association of Canada's First Annual Bioethics Conference at the Hilton Garden Inn in Toronto on April 30, 2017. The conference provided Canadian healthcare practitioners with an overview of Islamic perspectives on common bioethical issues that impact Muslim patients' healthcare decisions. Four members of the Kidney Health Education and Research Group attended: Dr. Istvan Mucsi, Abeera Ali, Ali Ayub, and Tibyan Ahmed.
The Kidney Health and Education Group embraces diversity within Canada. We are dedicated to understanding cultural differences in approaches to healthcare and working with patients to accommodate for their specific needs. Our previous studies have shown that South Asian Canadians, many of whom are Muslim, are only about half as likely to receive living donor kidney transplant compared to Caucasians. Reduced access to living donor kidney transplant, the best treatment for end stage kidne
y disease, will likely result in poorer health outcomes. These observed inequities in accessing living donor kidney transplant also pose an ethical concern.
The Kidney Health and Education Group seeks to partner with local community organizations such as the MMAC to understand the ethical dilemmas of organ transplant from an Islamic perspective in order to develop programs designed to better address our patients' needs. We look forward to engaging with the Muslim healthcare community at the conference and doing our part in helping Muslim patients suffering from kidney failure better understand the healthcare options available for them.